Learn About
VENTUREMED GROUP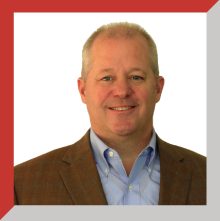 Denis Harrington
Chief Executive Officer
Mr. Harrington is President, Chief Executive Officer and a Director of the VentureMed. Previously, he was the owner of Denis L Harrington Consulting, LLC a management and strategy consulting firm he established in December, 2012 after nearly 30 years of successful leadership roles in the US Army and the Medical Device Industry. Denis presently serves as an Executive Consultant and Board Director for several medical device companies. Denis has previously served as CEO for BridgePoint Medical and NexGen Medical, successfully leading BridgePoint from its development stage through commercialization and to successful acquisition by Boston Scientific in October, 2012. Denis came to BridgePoint Medical from Boston Scientific where he spent 18 years. Denis last role at BSC was as Senior Vice-President of US Cardiology, Rhythm and Vascular Sales – managing over 1800 people and $3 billion in revenue. Denis is a graduate of the United States Military Academy at West Point. He and his wife reside in Wayzata MN and have four grown sons, two daughters-in-law and two grandchildren.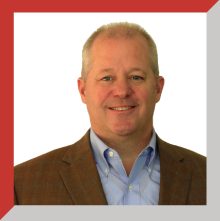 Denis Harrington
Chief Executive Officer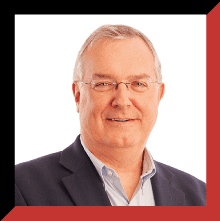 John P. Pigott, MD, FACS
Founder, Chief Science Officer
Dr. Pigott is the founder and Chief Medical Officer of VentureMed. He is the past Director of endovascular surgery at the Jobst Vascular Institute and current Chief Innovation Officer for ProMedica Health Systems in Toledo, Ohio. Dr. Pigott previously completed a fellowship in vascular surgery at the Mayo Clinic and is involved with multiple product trainings with Boston Scientific, J&J, Cook, Abbott and Medtronic.  With more than seventy-five peer-reviewed publications, podium presentations, and book chapter authorship to his credit, he has spent more than twenty years in the endovascular arena.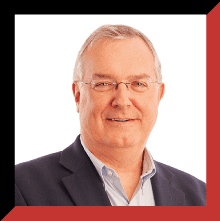 John P. Pigott, MD, FACS
Founder, Chief Science Officer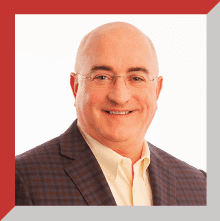 J. Robert Paulson, Jr.
Mr. Paulson has more than twenty-three years of medical device leadership experience, including serving as President, CEO and a Director at NxThera and Restore Medical, and in a variety of Executive Leadership roles at Endocardial Solutions, Advanced Bionics and Medtronic. Prior to joining the medical device industry, Mr. Paulson held a variety of Senior Marketing, Business Development, Legal and Finance positions at General Mills, and as an Attorney with the law firm of Lindquist & Vennum. Mr. Paulson currently serves as a Director of Veran Medical Technologies and Spineology, is Vice Chair of the Luther College Board of Regents and previously served as a Director on the boards of several public and privately held medical device companies and charitable foundations. Mr. Paulson received a JD from the Vanderbilt University School of Law, an MBA from the University of St. Thomas and a B.A., cum laude, from Luther College.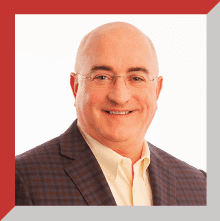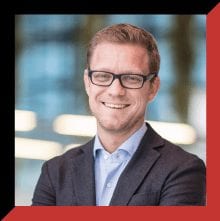 Alexander Schmitz
Alexander is a Partner at Endeavour Vision, investing in medical technology and digital health companies across multiple therapeutic areas.
Alexander brings more than two decades of business and strategy experience in both medical device and high-technology companies. He currently represents Endeavour Vision on the boards of Rapid Micro Biosystems, Nuvaira, Relievant, and VentureMed, and led the firm's investments in V-Wave and Gynesonics. He previously served on the boards of VertiFlex (acquired by Boston Scientific in 2019) and EndoStim. He is a member of the steering committee for PCR Innovators' Day and serves as both a jury member and expert panelist for the Healthtech Summit.
Prior to joining the Endeavour Vision team, Alexander spent nine years with Biosensors International Group, an interventional cardiology company, where he served as vice president of business development. He previously worked with LogiSpring Ventures, MicroStrategy and McKinsey & Co.
Alexander holds an MBA from INSEAD and a BSFS, magna cum laude, from Georgetown University.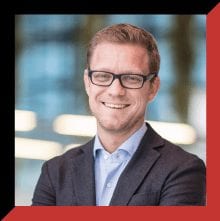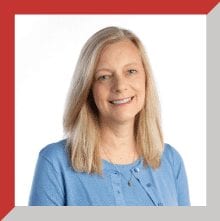 Karen Spilizewski
Karen joined RiverVest in 2008 as a Vice President managing RiverVest's Cleveland office. She divides her time between RiverVest and BioEnterprise Corporation in Cleveland, where she also serves as vice president and directs business development for medical device and equipment companies. Karen brings a broad knowledge of the seed and early-stage life science opportunity landscape in the Midwest, especially Ohio, and the ability to source and evaluate the most promising deals. Through her product and business development expertise, Karen is able to help entrepreneurs accelerate their companies toward next development milestones.
Karen serves on the board of VentureMed Group, Inc. and Standard Bariatrics, Inc. She is a former director of Securus Medical Group, Inc., which was acquired by Boston Scientific Corporation, and a former observer at Neuros Medical, Inc.
Since 2005, Karen has worked through BioEnterprise to identify, assess, and accelerate the growth of emerging medical device companies that originate from universities, clinical research, local entrepreneurs, or companies relocating to Ohio. Prior to joining BioEnterprise, Karen gained significant medical device industry experience at Avery Dennison Corporation, where she spent 19 years in research and business development.
Karen earned an M.B.A., an M.S. in Macromolecular Science and a B.S. in Biomedical Engineering from Case Western Reserve University.